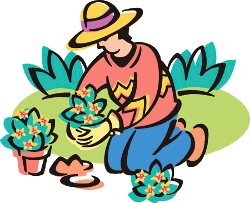 Expository writing informs or explains. For example, if you are writing to inform about the Empire State Building, you could write about where it is located, when it was built, how tall it is, and what can be seen from its observation deck. If you are writing to explain how to grow flowers, you could tell how to prepare the soil, when to plant the seeds, how often to water the flowers as they grow, and when to add fertilizer. You will need skill in expository writing when you write school reports and research papers.
Here are five steps to follow to produce effective expository writing.
Select a subject or idea about which you want to write. The subject or idea you select is your topic. Sometimes the topic is assigned by your teacher. If you have to select your own topic, start by thinking about a general theme such as water. Then list some specific topics related to water. For example, you might list such topics as diving, swimming, life saving, scuba diving, or even water polo. Select the topic in which you have the most interest.
Determine your writing objective. Decide whether you want to inform the reader about your topic, or explain something about the topic. For example, for the topic of scuba diving, you might decide to inform the reader about how scuba diving got its name, when and where it began, why people scuba dive, and where some of the best places to scuba dive are located. Or, you might decide to explain how to scuba dive. You could write about the training a person would need, certification or license requirements, equipment needed, and the safety procedures to follow.
Gather the information needed to meet your objective. Sources of information include: people such as your teachers and parents; newspapers and magazines; reference books such as encyclopedias, almanacs, and atlases; and the Internet. Write notes as you gather the information. Using index cards is a good way to do this.
Organize the information you obtain. You can organize the information from your notes by creating an outline that shows the major ideas about your topic and the supporting details for each idea. Or, you can visually organize your information by using a graphic organizer.
Write your research paper or report. Be sure to include all the information needed to meet your objective. Provide logical supporting facts, details, and examples as needed. Use your outline or graphic organizer to be certain that your writing follows a logical order. Provide smooth transitions so that the reader can easily follow what you are trying to say. End with a summary or conclusion that clearly meets your objective.
Following these five steps will help you whenever you do expository writing.